It is no surprise that Colorado is "greener" than Alabama.  Alabama is a football powerhouse; Colorado is an environmental one.  Both states are probably equally proud of their monikers.  However, on a recent trip to Denver, I visited two different green co-working spaces to see if there were any environmental lessons that office markets like Alabama could learn from Colorado.
My first stop was the Alliance for a Sustainable Colorado, a not-for-profit organization that owns a 40,000 square foot building built over 100 years ago in what is now the hip LoDo area of Denver.  In 2004, this building became the first historic building on Earth to earn LEED certifications (Gold for Existing Buildings and Silver for Commercial Interiors).   After further renovations three years ago, the building is now also LEED Platinum certified for Operating & Maintenance.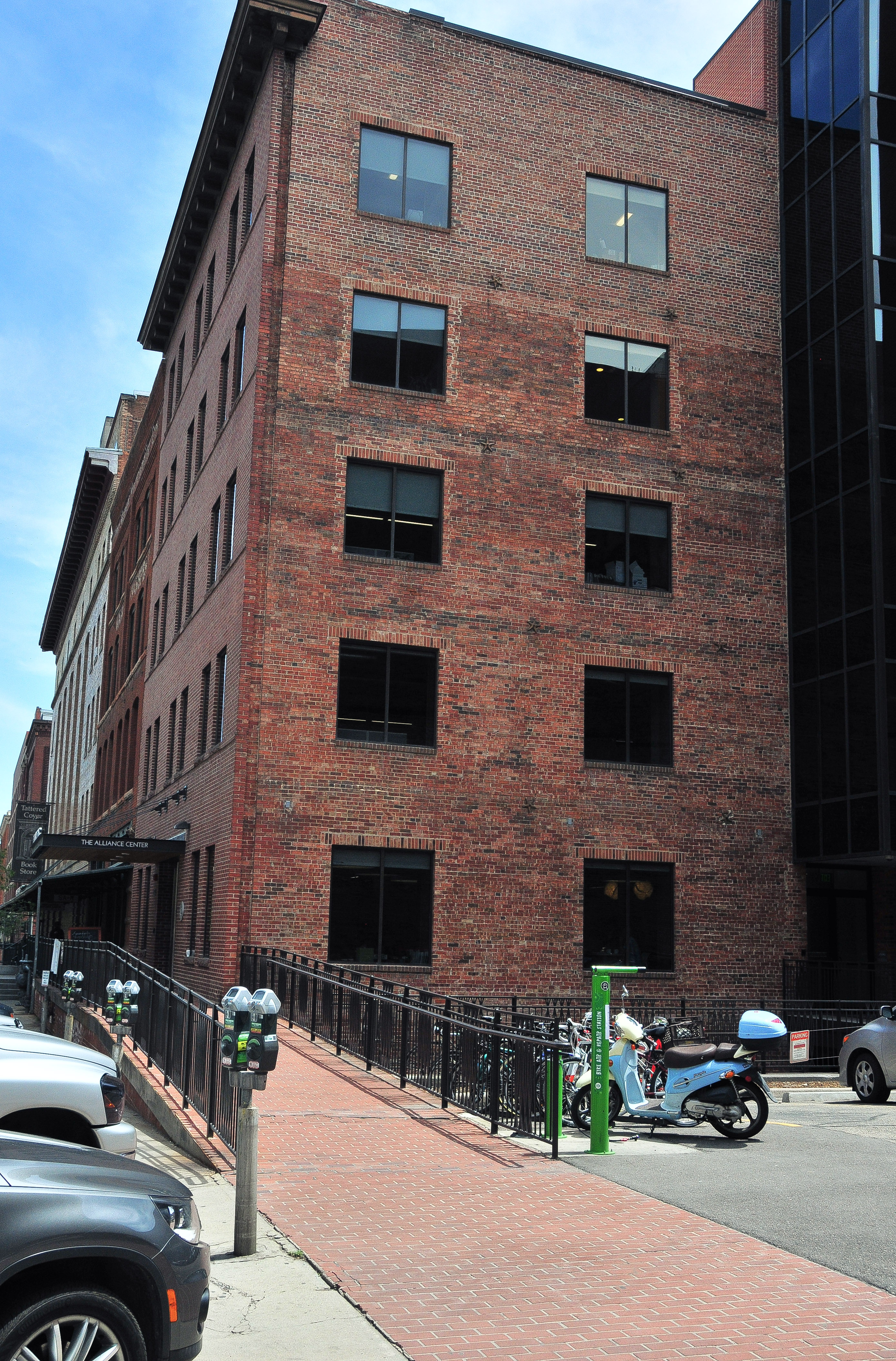 The Alliance's building houses its offices as well as co-working space for other non- and for-profit companies in the sustainability sector.  In order to create a space that would attract and retain tenant companies like BikeDenver, Conservation Colorado, and the Cottonwood Institute that are looking to "facilitate sustainability through collaboration", the Alliance hired Gensler Architects for the renovation.  Gensler's goal was to create an "open, healthy, flexible and light-filled space that would promote the cross-pollination of ideas while encouraging spontaneous interactions among tenants and visitors."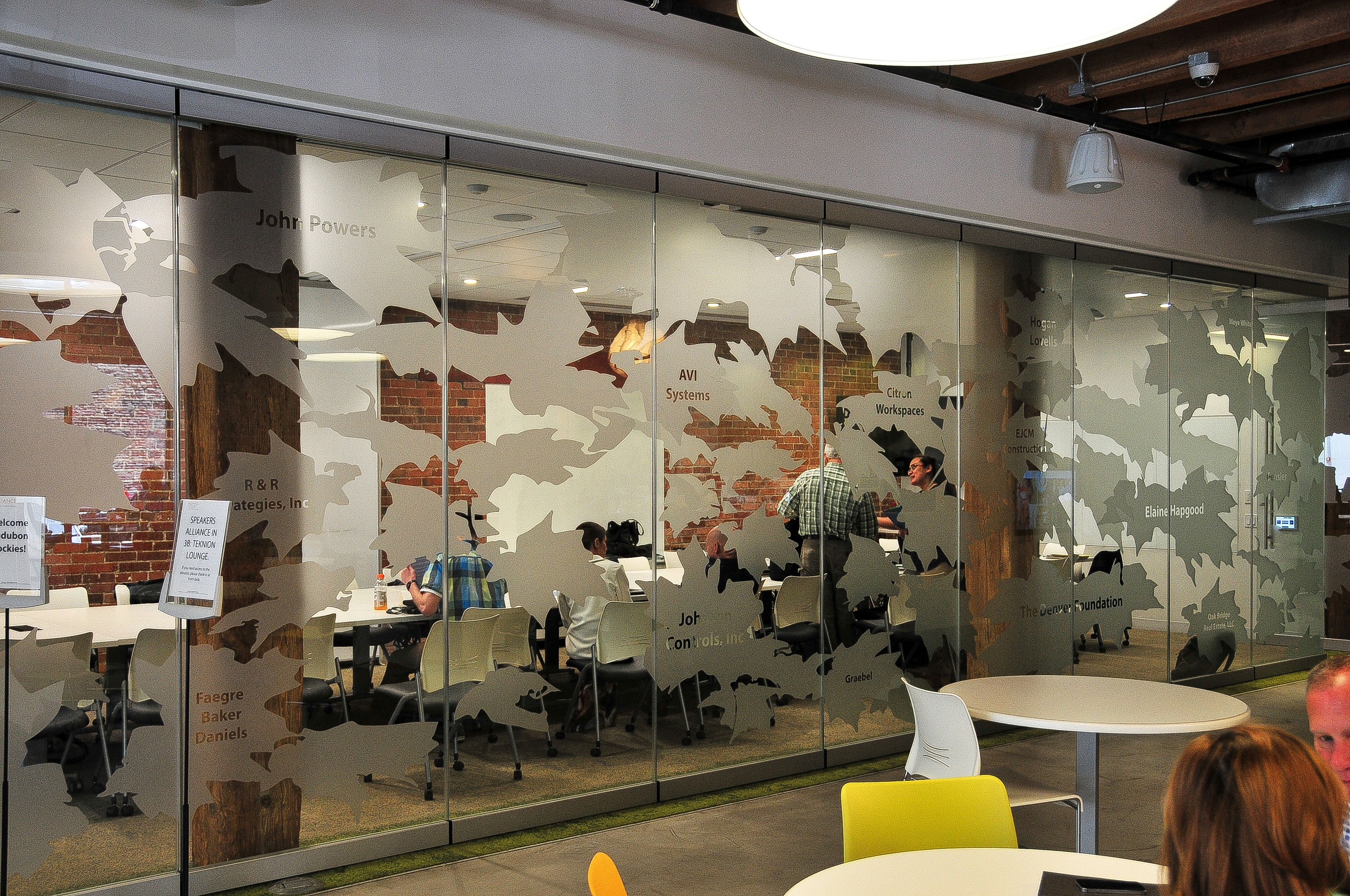 Some of the most striking features of the building are its lobby and adjacent boardroom.  Glass walls on the board room allow it to open up to the lobby area to accommodate 150-200 people if desired.  The lobby is home to Serendipity Coffee and includes a casual seating area that is well utilized by both tenants and the public.  Similarly, the boardroom can be booked for events by tenants and the public alike and hosts an average of 450 events per year.   Like the rest of the Alliance operations, the events spaces are not for profit because the Alliance wants them "to be a community asset", according to Events Manager Dani Orth.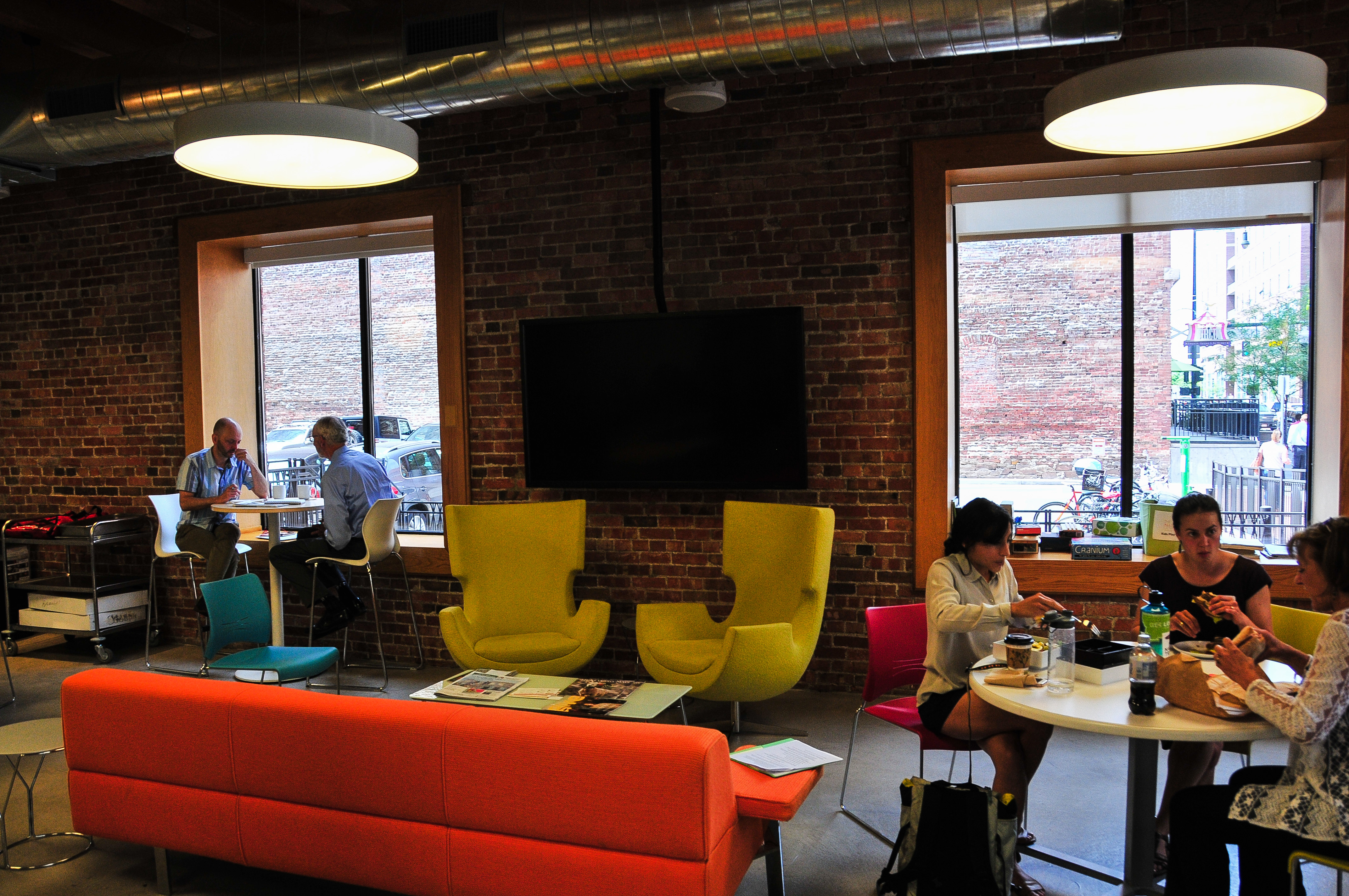 Tenant spaces within the building include small private suites as well as pods of workstations, individual offices, and soft seating.  All of the Teknion office furniture in the space is provided by the Alliance to its tenants and is LEED certified.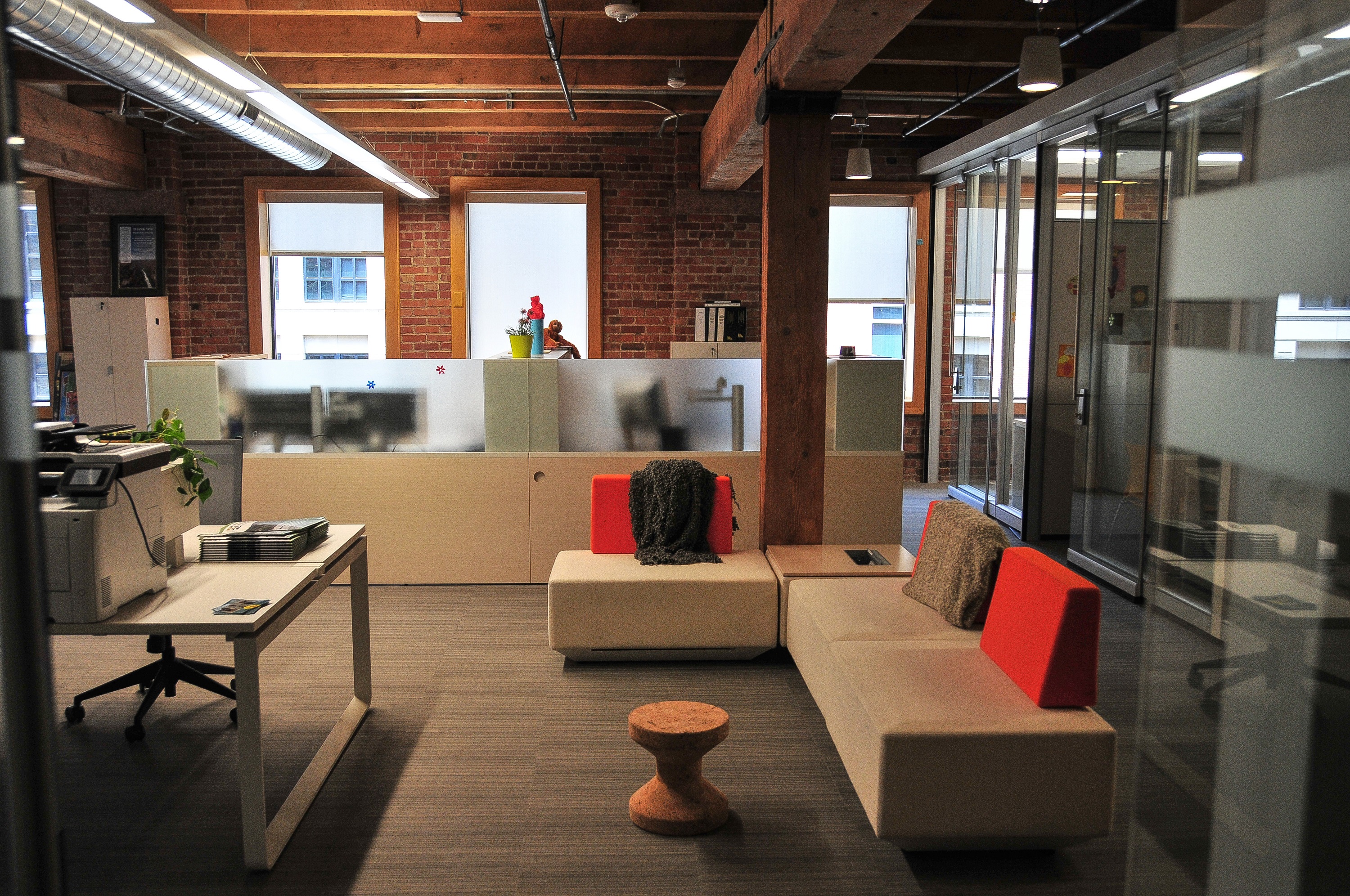 According to Christopher Bowyer, the Director of Building Operations, LEED requirements were considered from the initial design phase so the capital expenditure was lower than if LEED had been a late-stage afterthought.  This kept the LEED premiums to a minimum.  As a result, the Alliance spent $9M to renovate the building after taking into account $5M in tax credits.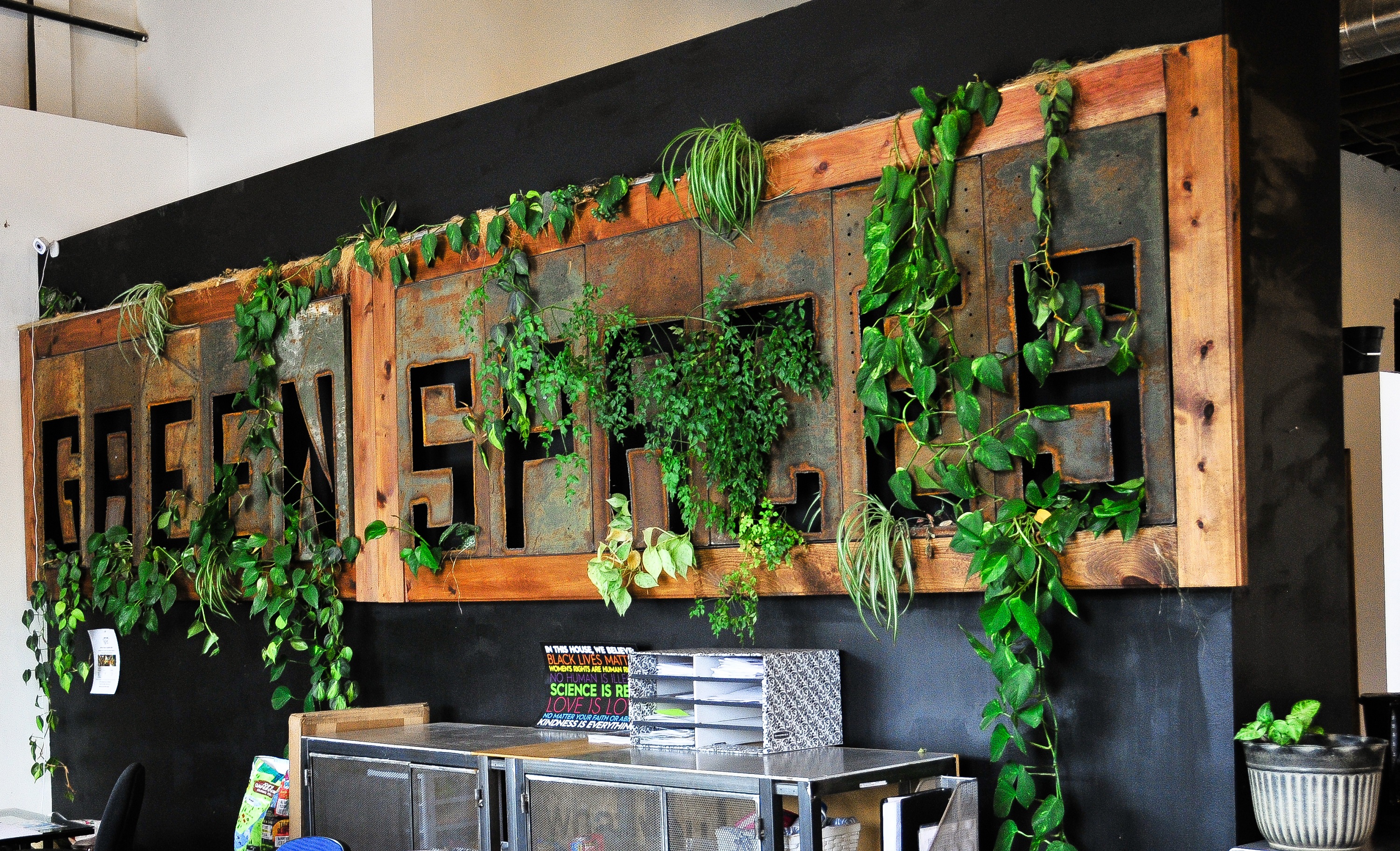 A couple miles away in the RiNo area of Denver sits GreenSpaces, a for-profit co-working space.  GreenSpaces occupies an older, single story 12,500 square foot building.  The building has 160 solar panels and uses LED lighting so almost 100% of the energy used by members is offset AND electricity costs are low.  They compost, recycle and incorporate biophilia (nature) throughout the space.  They even take this love of nature to the next level, as the building has roll-up doors that are kept up when the weather permits to allow fresh air throughout the space.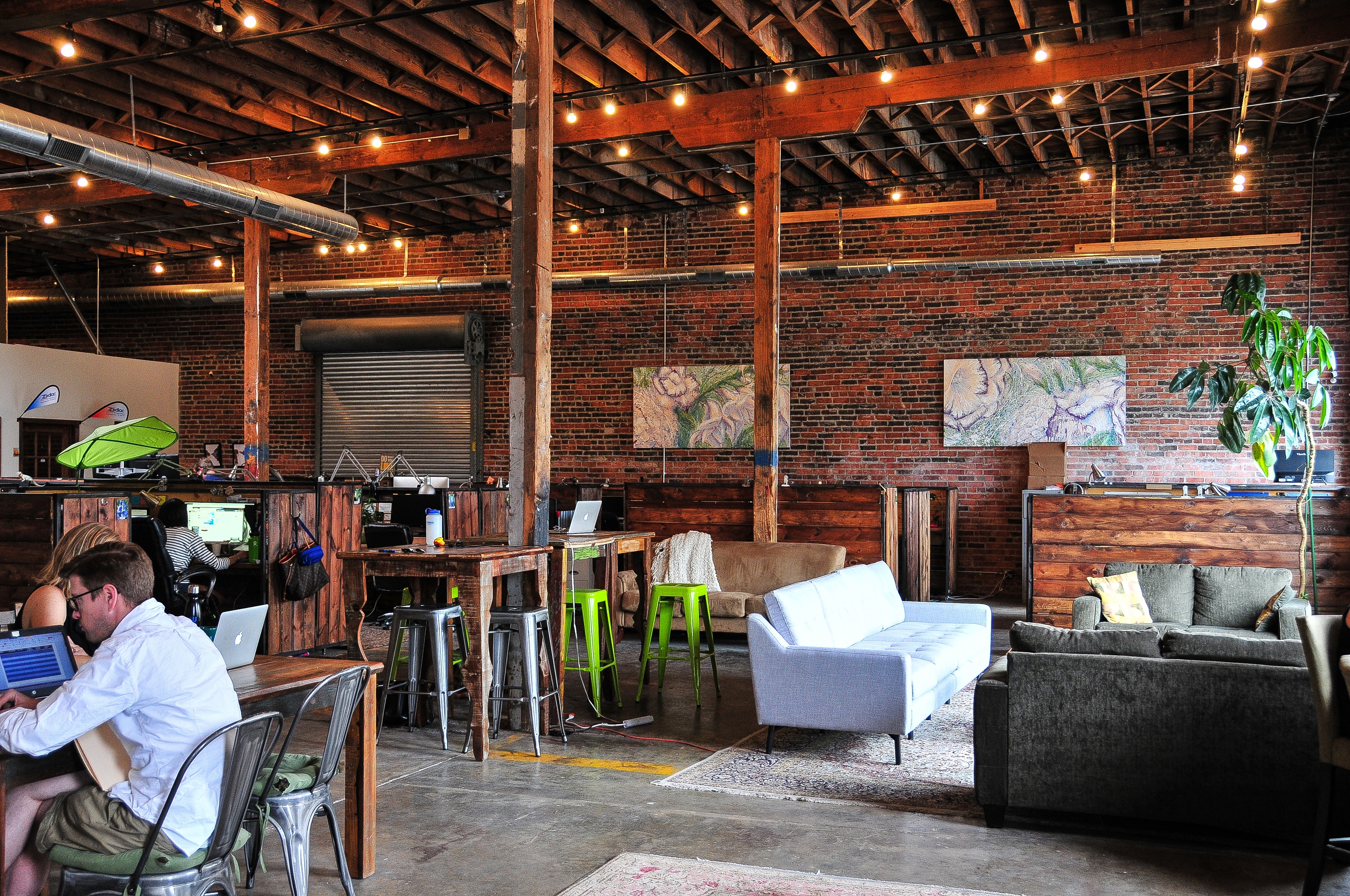 All of the furnishings in GreenSpaces are 100% recycled and/or donated.  Individuals and companies interested in working from GreenSpaces can lease private offices, team pods, dedicated desks, or lounge space, or just opt for a clubhouse membership to drop in occasionally and work.  Dogs are welcome and the dress code is beyond casual (at least by Birmingham standards!)  There is no requirement that members' businesses are in the green or eco-sector; however, buy-in to the green cause is encouraged.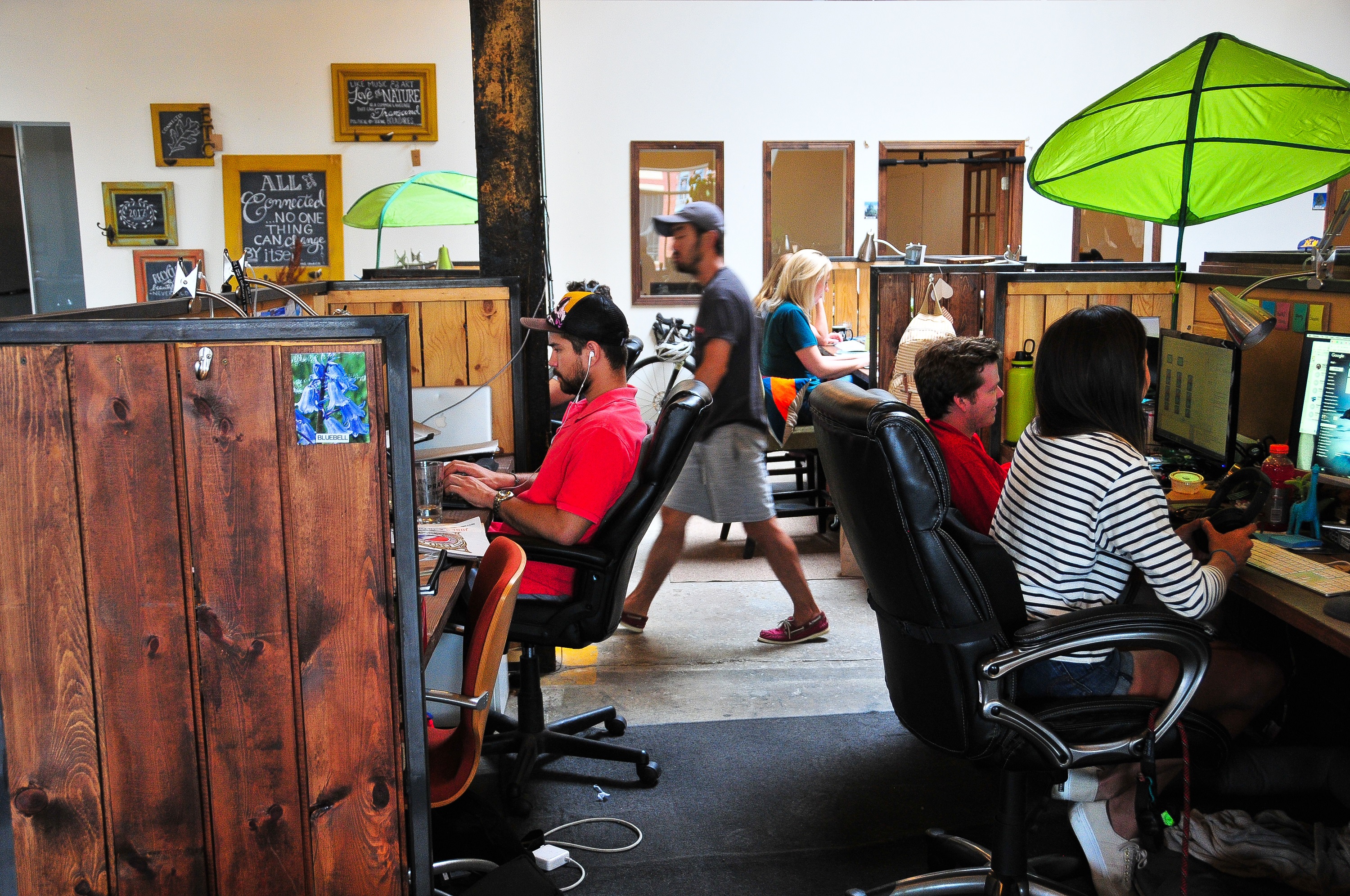 What can Birmingham and other cities learn from these two progressive Colorado examples?
There is a demand for more environmentally responsible environments. It can be met on a shoestring ("upcycling" and "repurposing" existing materials) or on a more generous budget (state of the art green materials).
LEED construction is most successful when LEED considerations are incorporated into initial plans from the beginning.
There is a demand for casual gathering and meeting spaces that do not require catering add-ons and these spaces can generate income for a property.