A couple months ago, I had the opportunity to do a quick tour of Shipt's Birmingham headquarters with its new CEO, Kelly Caruso, and her team.
Kelly is a Leadership Birmingham classmate of mine and fellow Minnesotan. She took the reigns of Shipt shortly after Target acquired the company and then willingly relocated down south to keep Shipt's HQ in the Ham.   Thankfully, she is quite literally warming to Alabama and we are all thrilled with Shipt's commitment to our city!
The John Hand Building
Shipt has two major operations in Birmingham.  Originally, the company opened on the ground floor of the historic John Hand Building in a former bank branch space.  This physical space is spectacular with double height ceilings, marble floors  and lots of light.  Shipt preserved the original teller lines (complete with foot imprints in the marble at each teller station, carved by decades of bank customers waiting to transact) and bank vaults, which are now used as conference rooms.
The space is built out densely with almost no private offices.  Rather, the company chose to use benching solutions with sit/stand option to create a flexible and egalitarian culture.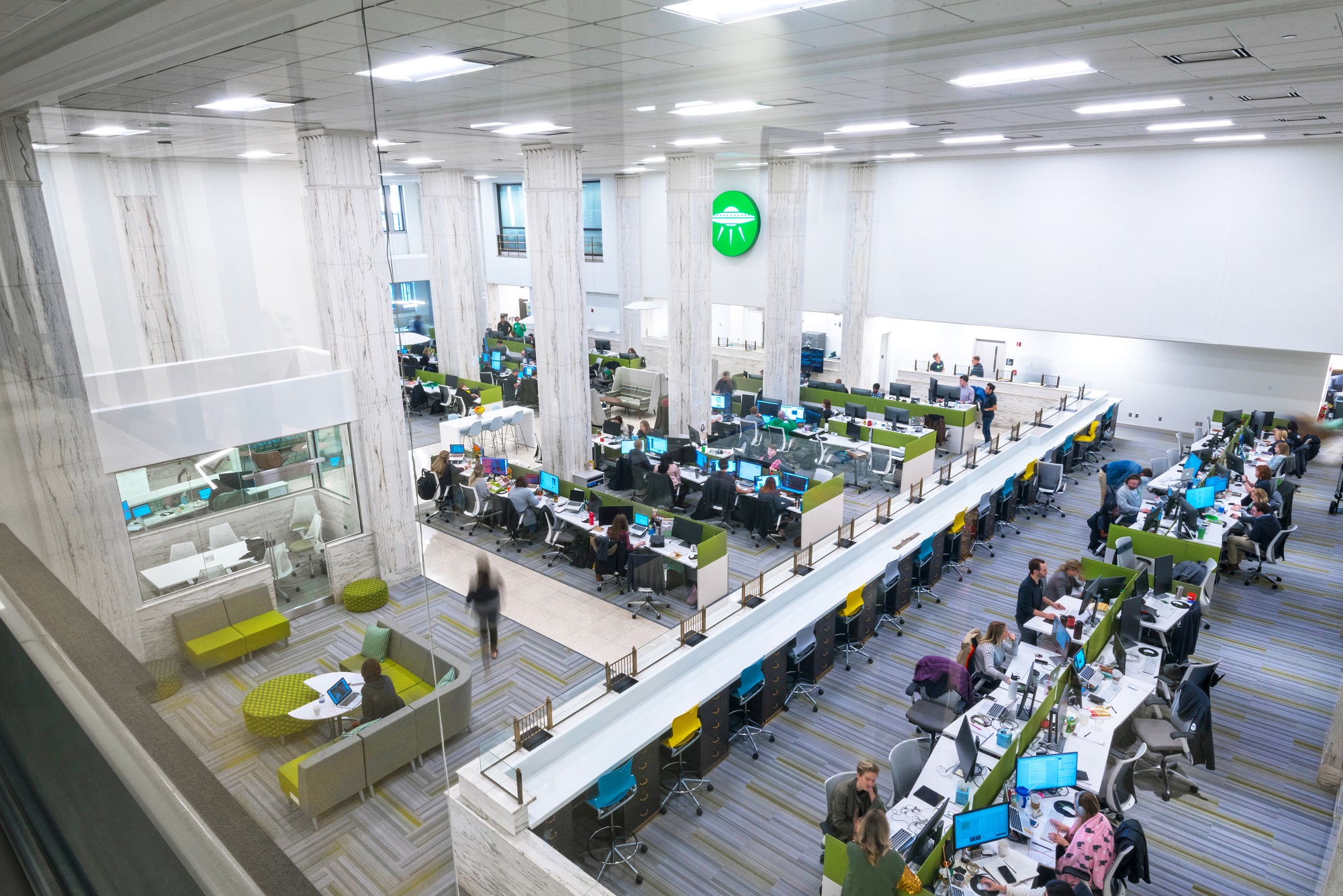 When Shipt outgrew the available office space at the John Hand Building, Shipt leased space two blocks away in a high rise office building built in the 1980s.  It has been renamed Shipt Tower, so shortly Shipt will have its name atop two signature buildings in downtown Birmingham.
Shipt Tower
The buildout at Shipt Tower definitely echoes the feel of the space the John Hand Building, with lots of natural light, benching, white walls and pops of Shipt's trademakr green color. In addition, there are numerous areas designed to facilitate small team meetings and impromptu collaboration.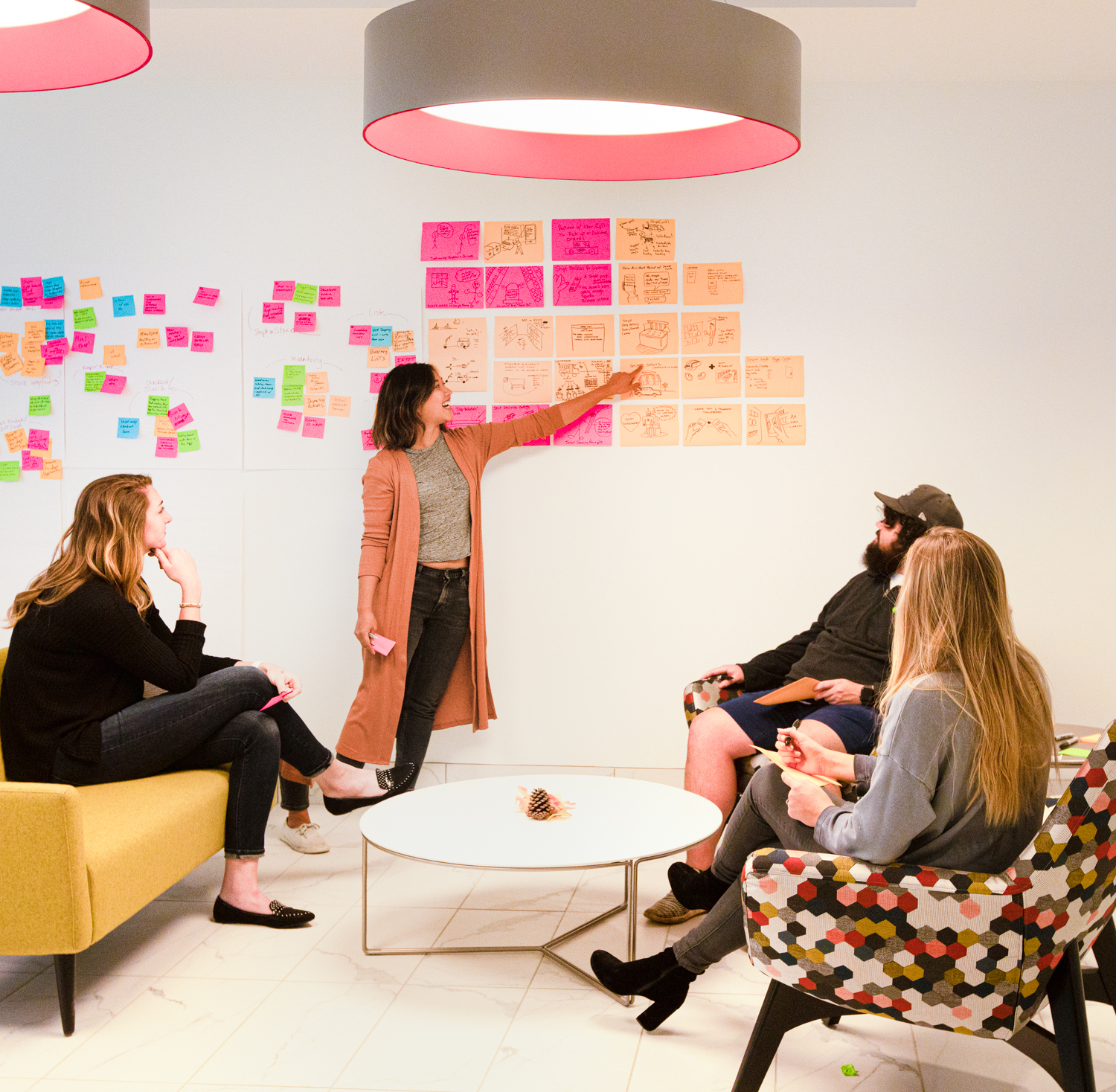 All Shipt spaces feature something unique (at least in Birmingham) to Shipt – a live video conference between the break rooms of Shipt's San Francisco and Birmingham offices.  This enables employees to be in the break room at any time of day and "run into" their West Coast colleagues grabbing a sparkling water.  Such a great way to build a connection!