It is said that you cannot put lipstick on a pig, but OTJ Architects proves that you can transform a below grade common area into valuable and attractive space with good design.
The Foundry
OTJ took what was effectively basement space in the beautiful brick Foundry Building in Georgetown and made it a selling point for the building owner.  How? By utilizing good design to build an amenity complex.
OTJ added hardwood floors, a live-edge table, fully-stocked snack kitchen, conference center and fitness center to the Foundry's lower level, making it a hit with both current and prospective tenants.
OTJ's design includes bar-height seating around the perimeter with task lighting and convenient electrical outlets to allow individual focus work.  The space features soft seating areas, open ceilings with suspended wood clouds, and a full chalkboard wall that is adorned with original (and temporary) chalk artwork by different local artists.  Monitors are place throughout the space to watch news reports or sports functions.
To encourage interaction and use of the space, the building management programs regular tenant functions in it.  A great example: Gloria's Birthday Party.  Gloria is the building receptionist who has been with the building for many decades and knows almost all who enter by name.  (Clearly Gloria is herself a huge amenity to this building!)  Every year, the building throws an ice cream social in Gloria's honor for all tenants to attend.
2020K Street
Across the District, Gensler transformed the ground floor of the 2020 K Street Building for its owners, an accomplishment that was instrumental in the building's ability to land new tenants.   Gensler redesigned the below-grade space to feel like a co-working space – bright, airy and welcoming.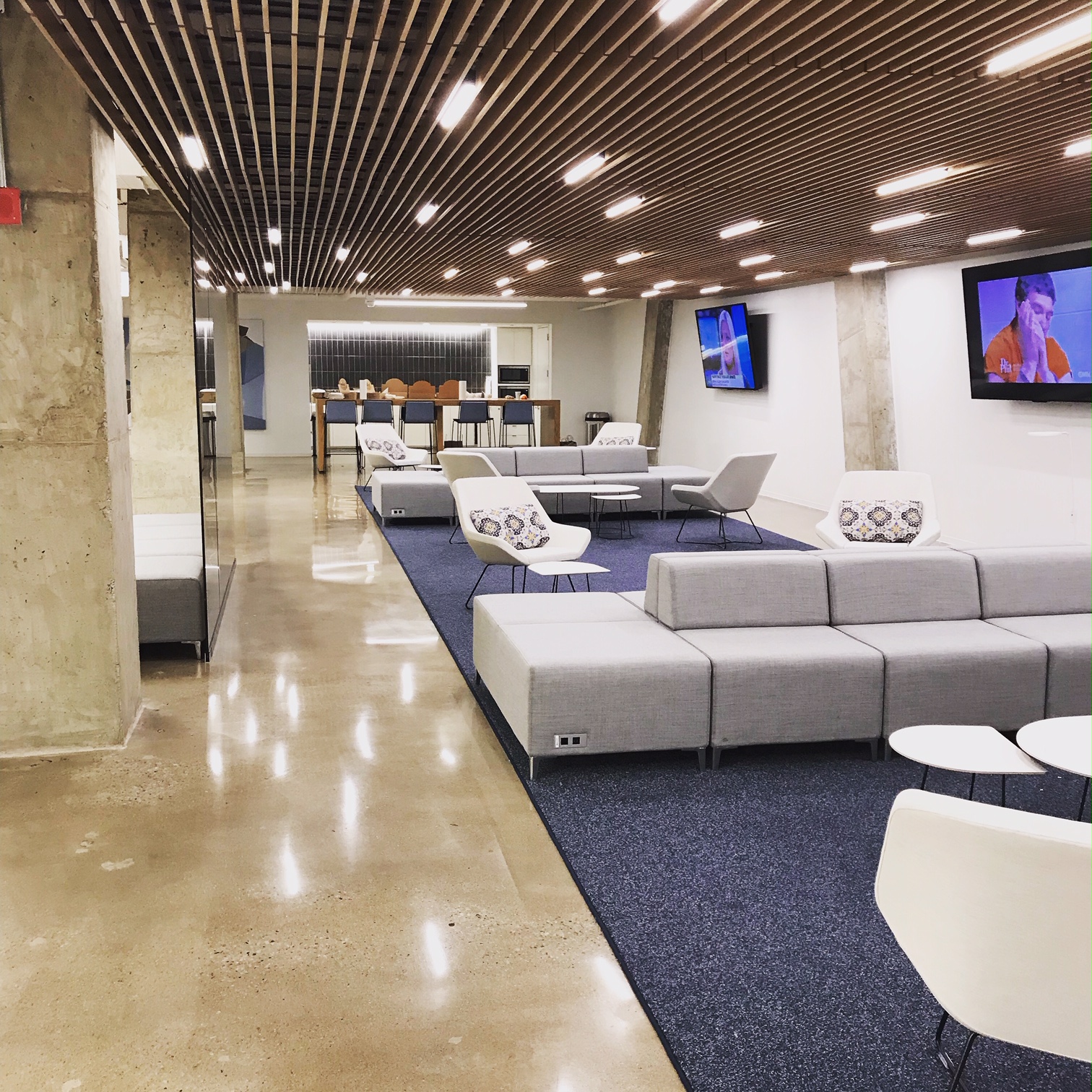 Gensler opened the ceilings and installed wood beam clouds and abundant lighting.  The space also includes a kitchen, soft seating, television monitors, and conference space.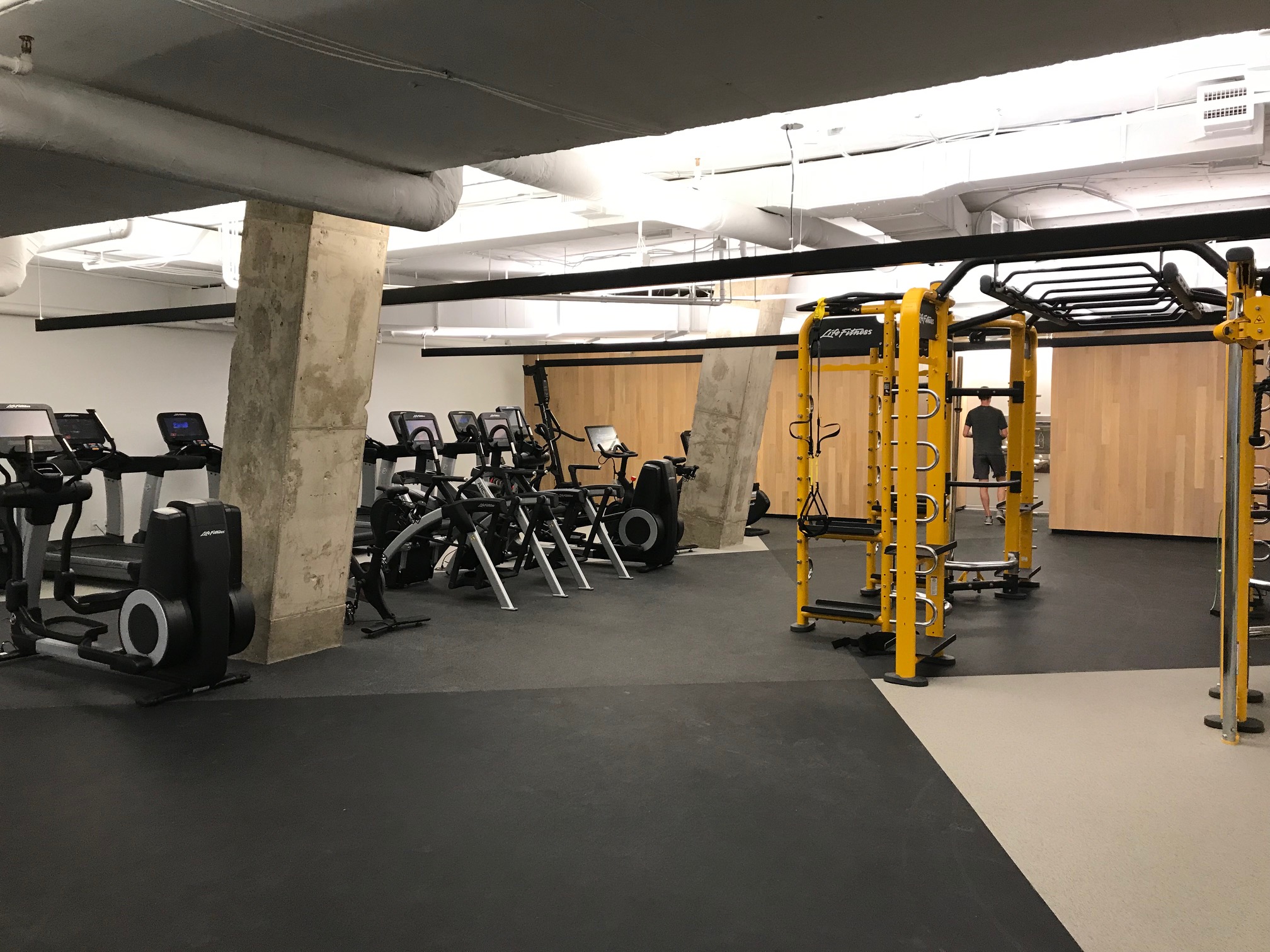 In addition, Gensler designed a large fitness center and bike storage area.  The fitness center includes full locker rooms so tenants can shower after a workout or a bike ride to work.  And, the fitness center has a transit screen where commuters can check Metro, bus and drive times as well as Uber wait times.
Who's Got Next?
Maybe it's time we all re-examined the potential of below grade spaces.  As OTJ and Gensler proved, they can be assets rather than liabilities with a little good design and capital investment.